Medical / surgical technician (gap-year)
For over five years, Brinton Vision has worked with students that are pre-med, pre-optometry, and pre-PA school to create full time positions offering an in depth learning experience in refractive surgery. Gap-year students working at Brinton Vision can anticipate multiple patient interactions weekly, with practice involving slit lamp exams, refraction, critical thinking, and visualizing eyes at one day post op for a range of procedures. This is a unique opportunity offering experience with refractive surgery post operative exams to prepare for a lifetime of confidence with co-management.
This is a full-time track where the technicians will work patients through a customer service focused exam, followed by discussion with our refractive surgery expert doctors to determine candidacy. Technicians also work with post operative patients at all points in their healing process, and will learn from our doctors on how to counsel patients with any range of experiences. Emphasis as well on business development and how to market to an online audience effectively.
CURRENT STUDENTS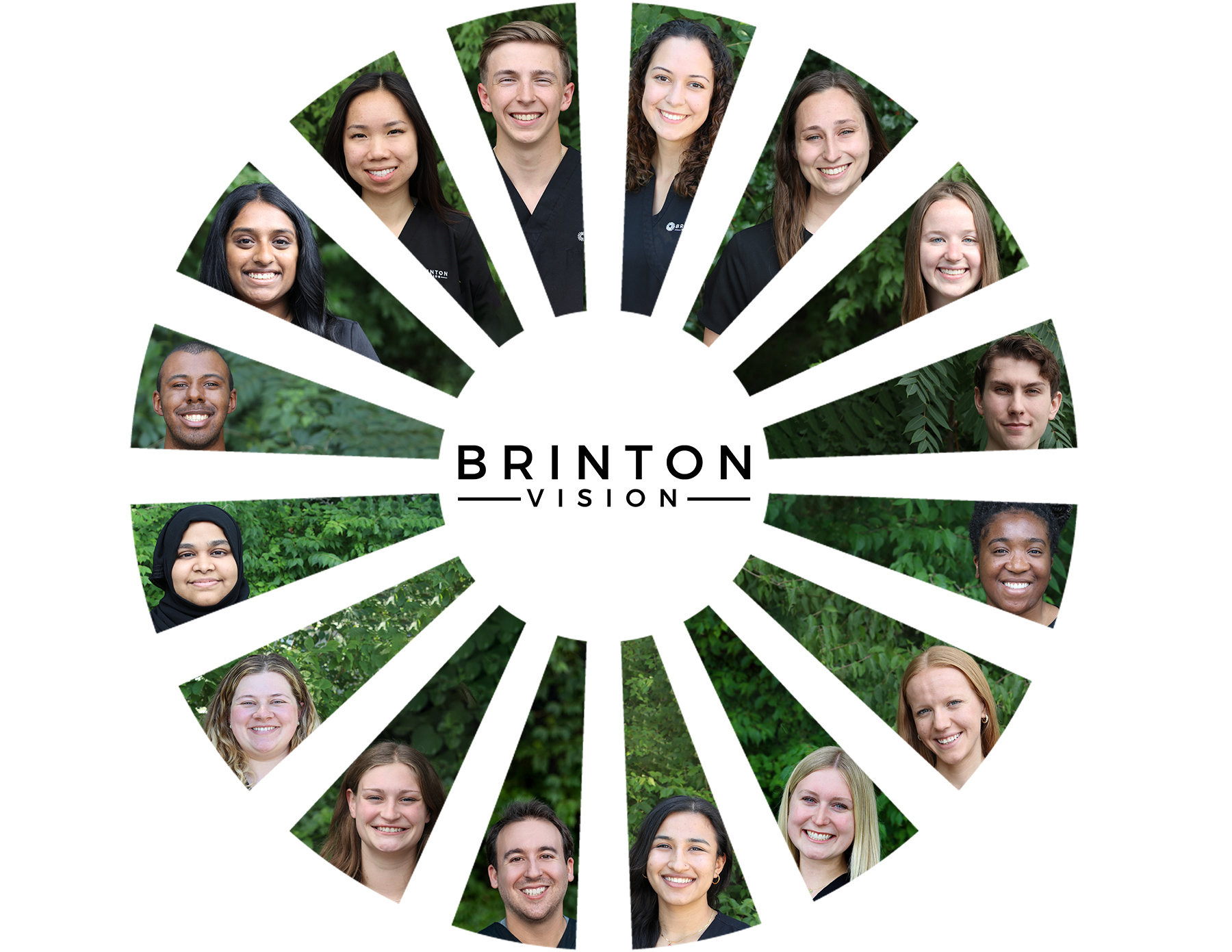 Shriya, Tran, Alec, Jacqui, Abby, Addy, Bryce, Chidinma, Grace, Kate, Kritika, Aaron, Lauren, Mary, Mariyam, Ronald

Most of those selected will be strong applicants who will have two gap years to work in our practice before MD, OD, or PA school. Exceptional applicants who will have less than two years before starting medical school may also apply and will be considered on a case-by-case basis. We do not consider individuals who will work with us for less than 12 months.