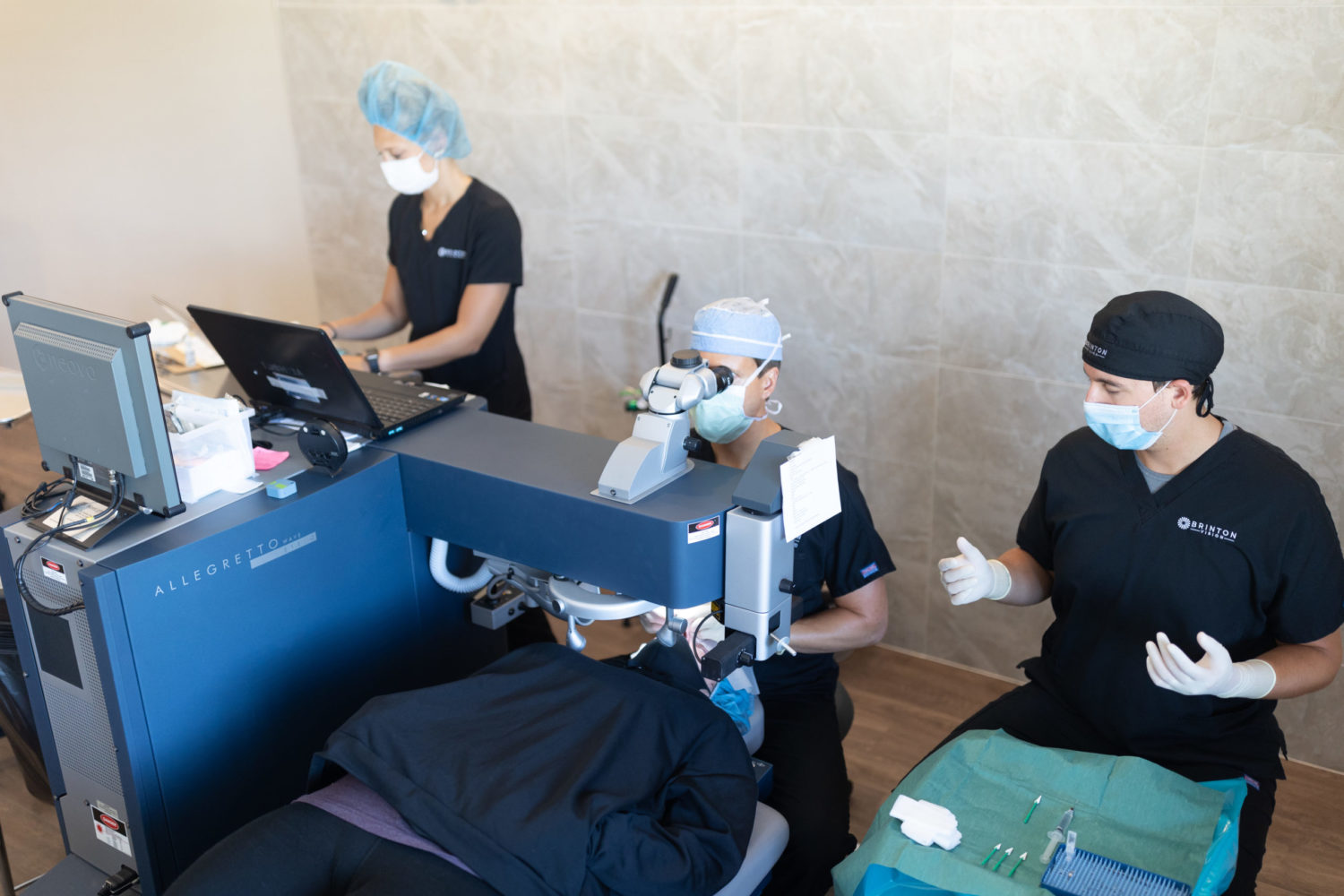 Date posted: 04/14/2023
Vision Care Partners is the fastest growing LASIK provider in St. Louis and it's our people who make the difference. Every member of the Vision Care Partners team is dedicated to one goal: changing lives through the priceless gift of sight. We are actively looking for friendly, positive, and dynamic people to join our fun, fast-paced office.
Position summary
Vision Care Partners is hiring college graduates who are preparing to enter medical school or optometry school within the next two to three years. These individuals are trained in our office as medical/surgical technicians to work full-time alongside our regular, tenured staff. Our "gap year" technicians receive extensive clinical training in diagnostic testing, medical history taking, electronic medical record (EMR) use, scribing and exam documentation, one-on-one patient care, and customer service. Our technicians also receive extensive surgical training in processing and management of sterile surgical instrumentation, scrubbing and the practice of sterile technique, medical laser calibration and operation, administering medications for patient procedural sedation, and all other aspects of the surgical technologist role.
Our medical/surgical technicians have obtained admission to a number of highly competitive medical schools, including Yale, Wash U and Columbia. We also have a number of technicians who are successfully completing their doctor of optometry (OD) degree at the University of Missouri St. Louis (UMSL) School of Optometry. The process for becoming a Vision Care Partners technician is competitive, and we look for individuals who are motivated, hard-working, outgoing, and eager to learn in our fast-paced office. On-site job training is provided and no previous experience is required. Unlike most other gap year positions, our technicians participate in hands-on, independent, one-to-one patient care under the supervision of our doctors. This is not a "busy work" or "shadowing" position, but one in which the technician's role is integral to the medical team's success.
Dr. Brinton is a fellowship trained, board certified physician and surgeon. He graduated from Harvard Medical School and is an internationally recognized specialist in the field of LASIK and vision correction surgery. Vision Care Partners is an FDA clinical research trial site and has its own in-office surgical suite where we are able to perform the full range of laser and lens vision correction procedures. Students will receive both clinical and surgical training that provides valuable experience for entering medical/optometry school as well as for the application process.
Most of those selected will be strong applicants who will have two gap years to work in our practice before MD, OD, or PA school. Exceptional applicants who will have less than two years before starting medical school may also apply and will be considered on a case-by-case basis. We do not consider individuals who will work with us for less than 12 months.
Position duties
Conduct a variety of medical tests
Perform minor minor medical procedures
In conjunction with our doctors, effectively educate patients on the benefits and risks of Vision Care Partners's seven procedures
Act as an effective liaison on medical questions between patient and surgeon
Guide patients through the logistics of scheduling and financing vision correction procedures
Preparing surgical setup including layout of sterile instruments and laser calibration
Sterilizing equipment and taking an inventory to ensure there are enough supplies for surgery
Preparing the patient for surgery
Passing the surgeon instruments and sterile supplies throughout the procedure
Skills/requirements
Limited to pre-med or pre-optometry two year gap students
Ability to be a self-starter and make decisions on your own
Exceptional communication, presentation, and listening skills
Ability to stay organized in busy situations and adapt to new situations
A positive attitude every day to share with staff and patients
Sense of humor: we like to have fun while we work hard
The perks
Four day week option
Monthly tuition reimbursement
Student loan payoff program
Paid gym membership
Health and dental insurance
Tutoring provided for employees' school aged children
Generous vacation/PTO days
Health Savings Account (HSA) with monthly company contribution/match
401k with company match
Vision benefits
Regular staff outings provided by the company
Advancement and career opportunities
Vision Care Partners is a mission-driven company. We offer competitive pay, unmatched benefits, significant growth opportunity within the company, and other exciting programs for our most valuable asset: our people!